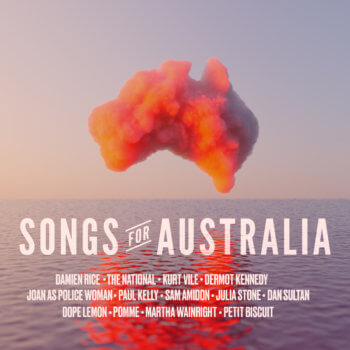 Artwork photo by Valéria Valmi.
The album Songs for Australia is out now on digital services.
Songs for Australia is a new benefit album put together by Julia Stone in 2020, to raise money for various organisations, following the recent Australian bush fires. It features cover versions of Australian songs by various artists from around the world.
The album will be released on vinyl and CD in June, pre-order here.
Listen to Damien's version of Sia's 'Chandelier' here.
Find out more about the album, the other artists involved, and the organisations it supports at: https://songsforaustralia.com/