April 28, 2021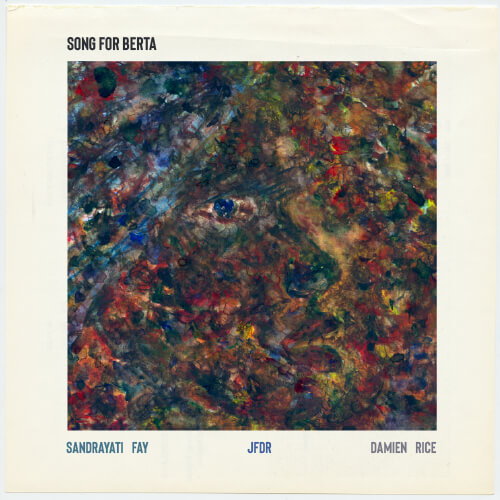 Song for Berta EP & Video - OUT NOW
EP available on streaming services. 
Click here to watch the video with English text, or click here to watch it with Spanish text.
As the trial is ongoing in Honduras, we add our voices in support of Berta Cáceres and others like her who are extraordinarily dedicated to helping
humanity to protect what's precious on this planet: Life. They took her life thinking that they could silence her. Instead her voice grew louder as more people spoke up. We are adding our voices to those voices and the ones that come after us. Thank you Bertha Zúñiga Cáceres, Berta's daughter, for inspiring me to be more active. 
Thank you JFDR, Sandrayati Fay & Josh Wilkinson for the song. Thank you all those who sent in their voices to be part of the social media choir on the song. Thank you Ólafur Arnalds, Masterkey Studios & Markéta Irglová for the help and studios. Thank you Lea de Valmi for the painting, and DM Stith for the graphic design of the EP. Thank you The Fake Pan for the cartoons & Erin Wajufos for animating them for the video. Thank you Copinha, Amnistía Internacional Américas and all at Amnesty International & Art for Amnesty for their help in making this happen. And Thank You Berta Cáceres for being brave enough to inspire us to live more courageously! 
All proceeds go to Copinh.org, the organisation founded by Berta in
read more »