November 9, 2022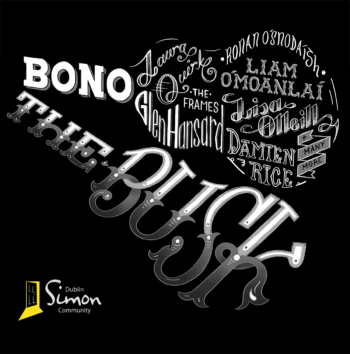 'Astronaut' released today for The Busk Record
Last week, Dublin Simon Community and creative partner Collective Films launched The Busk Record, an album featuring performances from Irish artists including Bono, Glen Hansard, Lisa O'Neill and many more.  
Today, they release the album's lead single
'Astronaut'
by Damien Rice with accompaniment from Glen Hansard & Rónan O'Snodaigh, which is available now across all digital streaming platforms.
The Busk Record is available to preorder now from www.thebuskrecord.com and will be released on Friday 9th December 2022 on vinyl at a cost of €27.95 with proceeds going to Dublin Simon Community to help people experiencing or at risk of homelessness in Dublin and the surrounding counties.
The recording of The Busk Record was captured over two nights in St. Patrick's Cathedral, Dublin in December 2021, when a host of artists came together to lend their talents to Dublin Simon Community as Covid restrictions meant the charity's annual Christmas Eve Busk couldn't happen in-person. The Busk 2021 was streamed on YouTube on Christmas Eve last year, with individual artists being supported by The Busk Choir; an assembly of artists, crew, Dublin Simon staff & volunteers and service users who were present at the recording.
The Busk Record, which runs at 49 minutes and 8 seconds in total and retails at €27.95 with proceeds going to Dublin Simon Community, is a double-sided 140g vinyl made from zero waste ecomix recycled PVC, with a gloss finish 505 micron PEFC certified board sleeve. All artists have given permission for their music to be used to raise vital funds for Dublin Simon this
read more »